Notre Histoire: The First Hundred Years of Haitian Independence (Hardcover)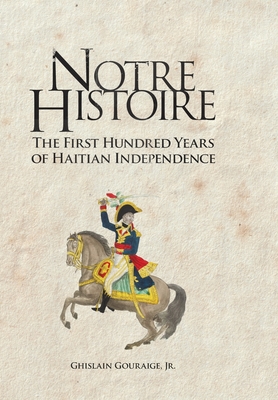 $32.20

Usually arrives at our store in 5-14 business days.
Description
---
This is the not-often-told story of Haiti's first century as an independent nation. The historians who write about Haiti focus most on our glorious revolution. Some write about the US occupation while others recall the long dictatorship of the Duvaliers.
Notre Histoire is told from the Haitian point of view, in English for members of the Haitian nation who live overseas. It teaches us about the enormous sacrifices that were made to secure our hard-won independence. We overcame international isolation, persecution, and outright hostility from those with an interest in preserving slavery. We outlasted our detractors and overcame obstacles far greater than the ones we currently face.
This is a hopeful story about a resilient people.
Haiti is possible