Hypogrif in Bubbaville: A Memoir of Race, Class and Ego (Paperback)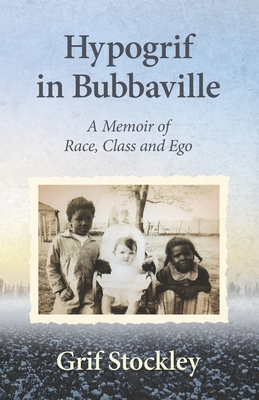 $12.99
Usually arrives at our store in 2-8 business days.
Description
---
"...all the things I look for in a mesmerizing story - personal resonance, history, excellent construction, and a desire to have actually met the characters..." - Janis F. Kearney, diarist to President Bill Clinton
"In our current state of national crisis, ... we need books like this more than ever..." - Guy Lancaster, editor of the Encyclopedia of Arkansas
Grif Stockley grew up the "rotten-spoiled" son of white landowners in post-WWII eastern Arkansas, "an agricultural paradise or hell, depending on your perspective." Hypogrif in Bubbaville is more than a memoir, for Stockley opens "a window on the dominant white culture" of the Jim Crow-era Mississippi River Delta, exposing his childhood home, his family, and especially himself, to unblinking scrutiny.
Stockley weaves a deeply personal narrative into the most formative events of his generation. Through accounts of his service as a Peace Corps volunteer in rural Colombia, a state-side Army draftee during the Vietnam War, a legal advocate for the poor and mentally ill, a civil rights activist, a novelist and award-winning author of books on the history of race relations in Arkansas, Stockley examines "the advantages and consequences of Southern white male heterosexual privilege" as they manifested in his own life.
For those seeking greater insight into the legacy of racism and white supremacy that continues to haunt the South, Hypogrif in Bubbaville is an essential testament.
"...honest, intimate ... examines the injustice of his rigidly segregated society..." - Leon Dash, Professor of Journalism, University of Illinois College of Law
"Stockley's memoir renews the belief that we can overcome racism and atone for our nation's sins." - Brian K. Mitchell, Assistant Professor of History, University of Arkansas Little Rock