Paleo French Cooking: Rediscover The Joy Of Food With This Beautifully Crafted Cookbook: French Paleo Ideas (Paperback)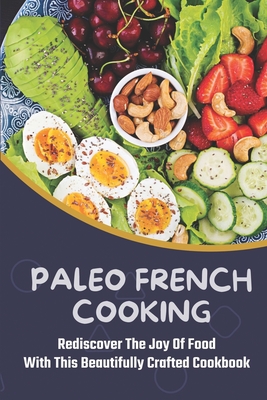 $10.34
Not currently available - email or call for details
Description
---
The paleo diet is designed to resemble what human hunter-gatherer ancestors ate thousands of years ago. Although it's impossible to know exactly what human ancestors ate in different parts of the world, researchers believe their diets consisted of whole foods. With this book, You will learn how to combine Paleo with French taste. You will be pleased to know that cooking a French feast doesn't always mean a day spent in the kitchen knocking up sauces using copious quantities of butter, flour, eggs, and cream.
This book contains proven steps and strategies on how to cook delicious dishes without stepping out of
your Paleo diet.
This book includes
-21 recipes in all
-5 Paleo breakfast recipes
-5 Paleo lunch recipes
-5 Paleo dinner recipes
-6 Paleo snack recipes,
-and a few tips and tricks for those who are on the Paleo diet.