Wicked Wonderland (Paperback)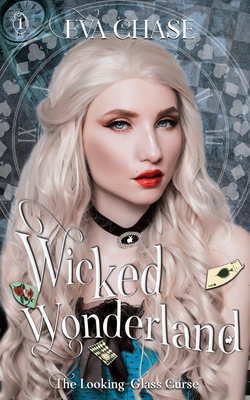 $20.24

Usually arrives at our store in 2-8 business days.
Description
---
Dive through the looking-glass into a Wonderland that's lush, exhilarating... and deadly.
Five steps to getting over a nasty break-up:
1. Inherit a mini-castle from your reclusive grand-aunt.
2. Fall through a mirror into a decadent upside-down world.
3. Get to know the smoking-hot locals. Prickly Hatter. Playful Chess. And the passionate White Knight... Wait, what was I talking about? Oh, right.
4. Discover you possess powers that could win a rebellion against a tyrannical queen.
5. Keep a tight hold on your head--and your heart.
When I tumbled into Wonderland, I only wanted to escape the epic mess my life had become. I'm not sure I can trust anything in this bizarre, intoxicating place. But the three incredibly enticing men I've met here might need me even more than anyone back home ever has.
Maybe a little heroism is all it'll take to heal my wounds and theirs. As long as the Queen of Hearts doesn't come for our heads first...