SMART MONEY, Dumb Money: Beating the Crowd Through Contrarian Investing (Paperback)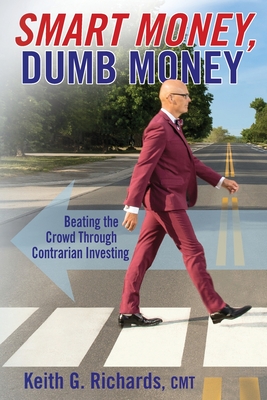 $14.99

Usually arrives at our store in 5-14 business days.
Description
---
The late Sir John Templeton once said:
"To buy when others are despondently selling and to sell
when others are avidly buying requires the greatest fortitude."
Many investors get caught in popular investment themes. They enthusiastically buy near the top, then fearfully sell near the bottom when the market corrects its excess. Conversely, the greatest investment returns in history have been made by betting against the crowd during those times of extreme investor sentiment. But how do we know when the market has reached an opportunistic inflection point? Keith Richards' newest book, Smart Money, Dumb Money, Beating the Crowd Through Contrarian Investing provides a bevy of contrarian analysis tools designed to help you identify an overbought and euphoric market. These same tools can help you profit by buying into an oversold market that has reached its capitulation stage. As with Keith's other books, the final chapter of the book provides a complete road-map to incorporating contrarian investment analysis into a logical trading strategy.