Jason and the Argonauts: Omnibus (Paperback)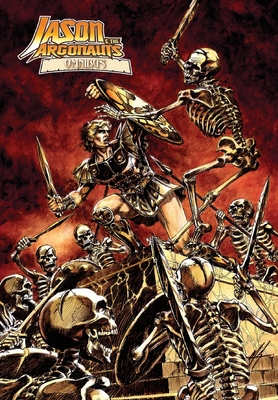 $28.74

Usually arrives at our store in 2-8 business days.
Description
---
The sequel to the mythological tale of Jason and the Golden Fleece, comes this 220 page graphic novel. The quest to find the Golden Fleece is over, but now Jason and his band of Argonauts must embark on a new and more difficult journey-- the journey home Pursued by a vengeful Aeetes, the Argonauts will brave many dangers, encounter old friends and new, and face enemies also both old and new. But when the gods play games, no one can avoid reaching the lands of the dead forever Now learn what happens as the Argonauts sail home and bleakly discover that they have been manipulated in the plans of Zeus who prepares for a celestial war that will break Olympus apart
Cover and art by famed comic book icon Mike Grell.