Be the Bank!: How the Wealthy CONTROL and COMPOUND Their Money and How You Can Too! (Paperback)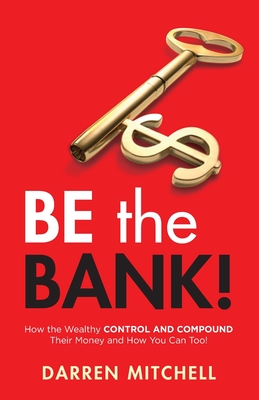 $21.53

Usually arrives at our store in 5-14 business days.
Description
---
Are you ready to understand the difference between the middle-class and the wealthy?
For years, many of us have been brainwashed into thinking that investing in RRSPs and mutual funds is the only way to save money. Year over year, we pay our bills and funnel money into the stock market, hoping that one year, we will see the return of a lifetime, which we think will make us rich.
While that's happening, the wealthy are ignoring those rules and instead putting their money to work for them-they are their own bank. They are controlling, growing, and protecting their money, and then multiplying their wealth and their family's wealth, year over year.
If you are in the first group of people mentioned and want to learn the secrets of the wealthy, this is the book for you. With the strategies explained in this book, you can become your own bank and achieve financial freedom.