Woman Of Many Names (Paperback)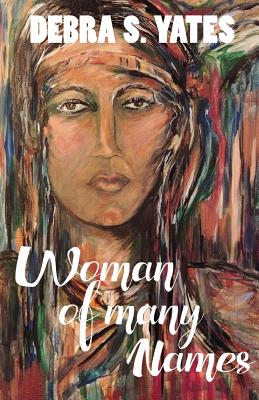 $14.99

Usually arrives at our store in 5-14 business days.
Description
---
Woman of Many Names is a deeper look into a woman who helped shaped the history of our Nation. Nancy Ward had ties to Daniel Boone and George Washington, including having saved the latter's life (and, it's believed, vice versa). (A letter written by Ward to Washington was later found in Thomas Jefferson's artifacts.) A role model akin to Joan of Arc, for young girls, Ward has been memorialized in Benton, Tennessee, by a federal historical marker. Also known as Nanyehi, she also foretold one of the great American tragedies, the Trail of Tears. The late Elia Kazan - who The New York Times called one of the most honored and influential directors in Broadway and Hollywood history - said that his biggest regret was not making a movie about Nancy Ward. All this and she's not even in the history books
"NANYEHI is still alive in the 21st Century. A true testament that peace lasts forever. We as her descendants shall ensure this happens. The "Smoke of Time" shall reveal " -Greeneyeswalking
DEBRA YATES hails from Ohio but now resides in St. Pete Beach, Florida. Although she began her writing later in life, she did so with great passion. Being of Cherokee descent and having had stories passed down from generation to generation, Debra found herself drawn to family history, to the point of enlisting a genealogist to verify her conclusions. Traveling to relevant destinations along the East Coast and in the Midwest, she brought her findings back to the peace, calm, and tranquility that she feels God has provided to her in the Sunshine State. With the release of Woman of Many Names, she now puts her sights on a followup to document the next stage of her seventh-greatgrandmother's historic life.