Buddha 1: Kapilavastu (Paperback)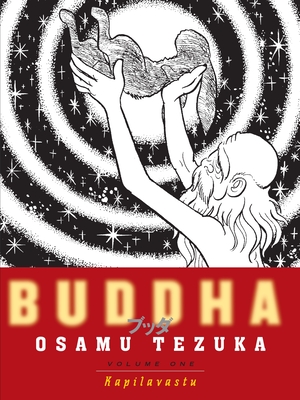 $14.95
Not currently available - email or call for details
Other Books in Series
This is book number 1 in the Buddha series.
Description
---
Osamu Tezuka's vaunted storytelling genius, consummate skill at visual expression, and warm humanity blossom fully in his eight-volume epic of Siddhartha's life and times. Tezuka evidences his profound grasp of the subject by contextualizing the Buddha's ideas; the emphasis is on movement, action, emotion, and conflict as the prince Siddhartha runs away from home, travels across India, and questions Hindu practices such as ascetic self-mutilation and caste oppression. Rather than recommend resignation and impassivity, Tezuka's Buddha predicates enlightenment upon recognizing the interconnectedness of life, having compassion for the suffering, and ordering one's life sensibly. Philosophical segments are threaded into interpersonal situations with ground-breaking visual dynamism by an artist who makes sure never to lose his readers' attention.

Tezuka himself was a humanist rather than a Buddhist, and his magnum opus is not an attempt at propaganda. Hermann Hesse's novel or Bertolucci's film is comparable in this regard; in fact, Tezuka's approach is slightly irreverent in that it incorporates something that Western commentators often eschew, namely, humor.
About the Author
---
Osamu Tezuka (1928-89) is the godfather of Japanese manga comics. He originally intended to become a doctor and earned his degree before turning to what was then a medium for children. His many early masterpieces include the series known in the U.S. as Astro Boy. With his sweeping vision, deftly intertwined plots, feel for the workings of power, and indefatigable commitment to human dignity, Tezuka elevated manga to an art form. The later Tezuka, when he authored Buddha, often had in mind the mature readership that manga gained in the sixties and that had only grown ever since. The Kurosawa of Japanese pop culture, Osamu Tezuka is a twentieth century classic.
Praise For…
---
"Infused with humor and history, the epic of Siddhartha is perhaps Osamu Tezuka's crowning acheivement and illustrates why, without irony, Tezuka is referred to as 'The King of Japanese Comics'." - LA Weekly"Buddha is one of Tezuka's true masterpieces. We're lucky to have this excellent new edition in English." - Scott McCloud, author of Understanding Comics"In handsome volumes designed by Chip Kidd, the Vertical books present Tezuka at his best." - National Post

"Buddha is an engrossing tale. The armchair philosopher, the devout Buddhist, the casual manga fan - this book satisfies all with its tale of humanism through sequential art, and definitely earns its place on a bibliophile's bookshelf." -Anime Insider"This is one of the greatest acheivements of the comics medium, a masterpiece by one of the greats." -Artbomb.net"In Tezuka's world, the exquisite collapses into the goofy in a New York minute, the goofy into the melodramatic, the melodramatic into the brutal, and the brutal into the sincerely touching. The suprising result is a work wholly unique and downright fun." -Time Out NY"Tezuka's Buddha is a striking and memorable confluence of ancient wisdom and contemporary popular art." -Yoga Journal