General Seydlitz: Accounts of the Military Career of Frederick the Great's Outstanding Commander of Cavalry-Memoirs of a General of Cava (Paperback)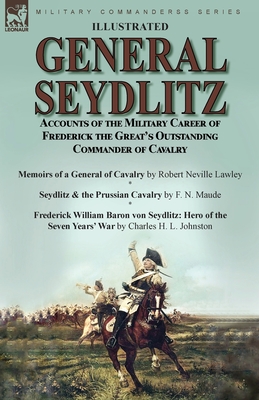 $17.63

Usually arrives at our store in 5-14 business days.
Description
---
Accounts of one of the great commanders of European cavalry
Friedrich Wilhelm Freiherr von Seydlitz was indisputably one of the greatest cavalry commanders in Frederick the Great's Prussian Army. As a senior officer he is credited with the development of the Prussian cavalry during the Seven Years War. His first experiences of war were during The War of Austrian Succession, (1740-48) and in the first and second Silesian Wars. Seydlitz was known for his leadership as well as his reckless courage. At the zenith of his career he was renowned for his ability to quickly assess battlefield developments, understand what action was required and putting it speedily into motion. He is particularly acclaimed for his leadership during the Battle of Rossbach, (1757) when he led thirty eight squadrons of Prussian cavalry in a crushing charge to rout both the French and Imperial Armies. He played a pivotal role as a cavalry commander at Leuthen and Kunersdorf among others, whilst at Freiberg he demonstrated his value as a commander of both cavalry and infantry formations. This special Leonaur edition brings together three accounts of Seydlitz's military career accompanied by illustrations which did not appear with the original texts.