Reversing into The Future: New Wave Graphics 1977 - 1990 (Hardcover)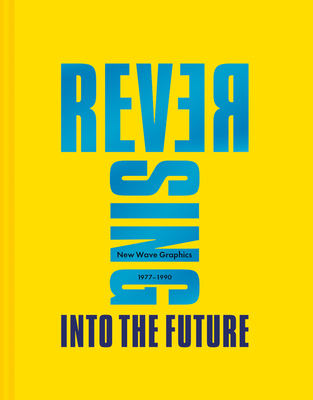 Description
---
An unparalleled collection of New Wave memorabilia with exclusive cover designs by world-renowned designers Malcolm Garrett and Chip Kidd


Andrew Krivine's personal and vast collection of original posters, flyers, artworks, and memorabilia make this a unique and fascinating book of graphic design history. Alongside a huge array of original artworks and graphics from the New Wave period, text contributions from recognized and respected commentators, critics, and designers from the US, UK, and Australia are also included. A collectable item itself, the book is beautifully produced with front and back cover artwork by renowned designers Malcolm Garrett and Chip Kidd. Documenting the incredible impact of New Wave, this is the ideal book for die-hard music fans and graphic design aficionados alike.

Reversing Into The Future: New Wave Graphics 1977–1990 includes graphic designs for, among others, The B52s, Boomtown Rats, Devo, Duran Duran, The Cars, Elvis Costello, Joe Jackson, XTC, Cyndi Lauper, The Police, Simple Minds, Gary Numan, Japan, Blondie, Talking Heads, The Go-Gos, Graham Parker, Nick Lowe, Frankie Goes To Hollywood and many more. Graphic artists featured include Martyn Atkins, Barney Bubbles, Chris Morton, Malcolm Garrett, Alex McDowell, Tony Wright, Martin Kaye for the Paradiso, X3 Posters, DEVO Inc., Neville Brody, The Design Republic, Russell Mills and more.






About the Author
---
Andrew Krivine owns one of the largest private collections of New Wave and punk graphic design and memorabilia in the world. He began collecting when staying with his cousin John Krivine, who founded the seminal punk stores Acme Attractions and BOY in London in the 1970s. Andrew is a resident of New York, and he continues to add to his collection. Andrew is also the author of Too Fast to Live, Too Young to Die. He lives in New York .