Of Cats and Men (Paperback)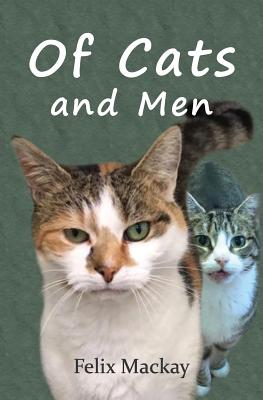 $6.99
Usually arrives at our store in 2-8 business days.
Description
---
Of Cats and Men began as a short tribute to a much-loved family cat. It was originally intended merely as a means to express grief for his loss, but gradually developed into a semi-autobiographical book that included all the cats which the author has cared for in his life. Felix Mackay had no idea that he even liked cats until a kitten was forced upon him when he was a mature student in his mid-twenties. That was the beginning of his 30 years' love for cats which has brought him so much pleasure and the inevitable periods of sorrow. The book is written with self-critical honesty and touches of wry humour. It is as much a study of the nature of mankind as of the character of cats, comprising both the good and the bad. In it we read of ordinary people, cats and their lives, but, as the author says, "Sometimes a little insight, a valuable lesson, or even a degree of comfort can be gleaned from another's experiences, however mundane". The final chapter, from which the book gets its title, provides examples of men from history, literature and art who have been avid cat-lovers. It also illustrates the diversity of cat personalities and the universal sense of loss that is felt when a cherished companion dies.
About the Author
---
Felix Mackay is the pseudonym of a man who in his time has been a jeweller's assistant, storeman, Royal Air Force flight instrument technician, labourer, milkman and, not least, bookseller. His great passions in life have been for books and cats. In 2014 he combined both in the book Truelove's Journal: A Bookshop Novella, written under another pseudonym, which featured the relationship between a bookseller and his cat.