Saskatchewan: A New History (Paperback)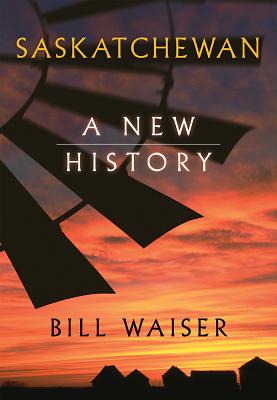 $40.65

Usually arrives at our store in 5-14 business days.
Description
---
"Authoritative, well-written... brilliant."
-- The Globe and Mail
"Waiser's history tells the full, often gritty story of how politicians tried to carve a grid of European settlement, almost overnight, onto the wild Western steppe... Yet he does not shy away from the harsher truths: the systematic attempt to extinguish aboriginal culture along with the bison; how women had to wait until 1979 to receive full property rights under law; or that farming culture began to die almost as quickly as it was born."
-- Canadian Geographic
Bill Waiser leaves no stone unturned as he records the events and stories of the people who experienced them: from the province's earliest days when anything seemed possible through the years of the Great Depression, when the prospect of greatness seemed all but lost and to the second half of the century, when an intense, at times bitter debate raged over how best to govern Saskatchewan. Relying on the most up-to-date historical research available, Waiser offers new perspectives on traditional views and tackles previously neglected, often difficult, concepts and events.
About the Author
---
Bill Waiser is the author of the Governor General's Award-winning A World We Have Lost: Saskatchewan Before 1905 (9781927083390). He lives in Saskatoon, Saskatchewan.