Agile Project Management for Your Business: All about Agile Stategies You Should Know (Paperback)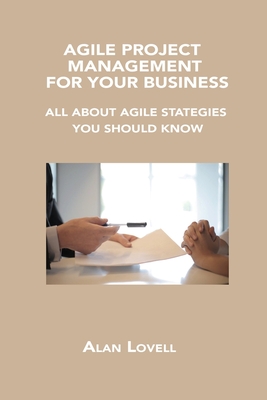 $44.95
Not currently available - email or call for details
Description
---
Do you want to know all about agile project management?
Your customers will never stop buying this amazing guide
If so, keep reading
Learn how to apply agile concepts to your projects. This fully updated book covers changes to agile approaches and new information related to the methods of managing an agile project.
This book gives product developers and other project leaders the tools they need for a successful project. This book's principles and techniques will guide you in creating a product roadmap, self-correcting iterations of deployable products, and preparing for a product launch. Agile approaches are critical for achieving fast and flexible product development. It's also a useful tool for managing a range of business projects.
Inside this book, you will find:
- How to define your product vision
- Plan your team's sprint
- How to use an agile project management
- How to use it in a business setting
And much more
Just buy NOW this book and let your customers know everything about this topic, they will not stop buying this guide