The Perfect Alkaline Diet Meal Prep Cookbook: 1000-Day Delicious Meals to Simplify Your Healing (Hardcover)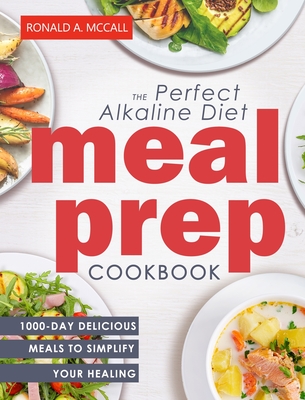 $31.04
Not currently available - email or call for details
Description
---
Prep-friendly foods that make it simple to stick with an Alkaline Diet
The Perfect Alkaline Diet Meal Prep Cookbook provides you with 1000-Day of tasty recipes designed to be prepared ahead of time.
The Complete Alkaline Diet Meal Prep Cookbook features:
1000-Day meal plan―Embrace your new Alkaline diet with 1000-Day of fully planned meals that help ease you into a simple meal prep routine.
Delicious, healthy Recipes―Keep eating right even after the meal plan ends
All-in-one guide―Every day's meal prep includes the recipes for the day, a shopping list of ingredients, and clear instructions for cooking and prepping. You'll even get tips on storing, preserving, and reusing leftovers.
Now, following his step-by-step instructions, tips and advice, anyone can cook great Alkaline food.