Psychology of Finance: Complete guide to understand how to understand money without stress (Hardcover)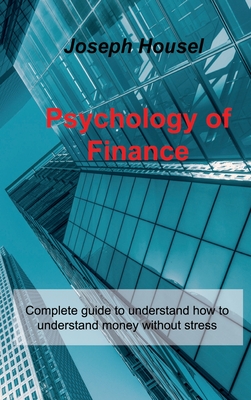 $39.95

Usually arrives at our store in 5-14 business days.
Description
---
* 55% OFF for Bookstores Now at $ 39.95 Instead of $ 49.95. LAST DAYS *
Can't you manage money? Can't accumulate wealth?
Change your way of thinking about money and you will discover financial independence.
Your Customers Will Never Stop to Use this Awesome Guide
Financial intelligence isn't taught in school, and unless you were born into a wealthy family, it probably wasn't taught at home either.
Understanding math is not enough to achieve financial independence. The key to accumulating wealth and establishing financial freedom is to change your mindset about money by changing the way you think about money.
Your financial future is determined more by how you think and feel about the money you have than by the amount of your current salary.
This is not a magic book or a get-rich-quick guide.
Instead, it teaches you how to alter your financial relationship by altering your attitudes, beliefs and behaviors.
In this book you will learn:
Setting general goals
The Psychology of Finance
Money mistakes
Focus on the future
Basic Tools
Manage Cash
Understanding Investment Accounts
And much more
Buy it NOW and let your customers get addicted to this amazing book