Self-Discipline: How to Develop a Successful Mindset and Positive Habits with the Help of Self-Discipline (Hardcover)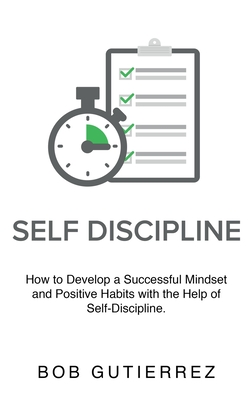 $35.95
Email or call for availability
Description
---
Do you want to change your life and achieve your goals? The solution is learning self-discipline Your Customers Will Never Stop Using This Awesome Book.
Self-discipline is the ability to manipulate your desires and impulses to accomplish your goals effectively. Not only can it increase your productivity, but it can also boost your confidence.
Self-discipline gives you an increased sense of control when working on projects and tasks. This helps you stay focused for longer.
In addition, you develop a greater level of tolerance, and because of this, you can achieve more excellent proficiency in a much shorter period with less effort.
Science has found a lot of interesting aspects in self-discipline and will power, but most of this knowledge is contained within long and boring scientific articles.
If you want to enjoy the fruits of these studies without getting bored, this is the book for you
By reading it, you will discover:
- 8 infallible approaches which will help you develop a more self-disciplined mindset and stay focused on you goals so as to achieve great success.
- 18 changes that you can implement in your daily life and that will allow you to make the most of your days.
- The science of habits: how to get rid of negative habits and replace them with new, positive habits that will make you more productive and efficient.
- 6 steps to forgive yourself and free yourself from the past, so that you can better focus on your present and future.
- 10 tips which will help you keep self-discipline in the long run and live a richer and happier life with your loved ones.
...and much more...
Self-discipline is not something which we are born naturally with. It is something we learn over many years.
However, for starters, developing self-discipline requires a strong will to achieve a unique goal. Without intense desire, there is little hope for self-discipline.
But don't worry, I have already done all the work for you: I went to look for the most useful scientific discoveries about the improvement of self-discipline and I tested them on myself achieving great results.
This SIMPLE, PRACTICAL and COMPREHENSIVE guide is ideal for anyone who knows nothing about the art of self-discipline but also for anyone who knows something but wants to discover more.
But it NOW and let your customers get addicted to this amazing book.