Self-Discipline: Find Out How to Analyze People, Influence People, and Manipulate People Using Emotional Intelligence with Powerful Com (Hardcover)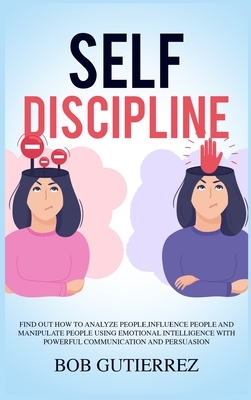 $35.95
Email or call for availability
Description
---
Do you want to make positive changes to your life and achieve your long-term goals?
Your Customers Will Never Stop to Use This Awesome Book
Learning self-discipline is undoubtedly the best system.
Science has found a lot of interesting aspects in self-discipline and will power, but most of this knowledge is buried within long and boring scientific articles.
If you want to enjoy the fruits of these studies without really reading them, this is the book for you.
I have already done all the work: I went to look for the most useful scientific discoveries, vital for the improvement of your self-discipline.
Here are some things you learned through this book:
- Because the normal display system can actually hinder you. achieving your goals and destroying your self-control (and what to do instead).
- What is dopamine and why it is crucial to understand its role in stopping bad habits and forming good ones.
- 5 practical ways to train your self-discipline. Discover some of the most important techniques to increase self-control and better withstand immediate gratification.
- The reason why the status quo bias will threaten your goals and what to do to reduce their effect on your intentions.
- Why fast food diets help people achieve long-term results, and how to apply these results to your life.
- When and why surrender to temptation can actually help you build your self-discipline.
(Yes, you can gorge yourself from time to time and lose weight anyway).
By reading this book you too can master the art of self-discipline and learn to resist temptation.
It will be worth it for your long-term goals
Change your life now
But it NOW and let your customers get addicted to this amazing book