The Essential Nostalgia Ice Cream Maker Cookbook: The Perfect Guide for Ice Cream Lovers to Make Delicious and Special Ice Creams at Home with 200 Eas (Paperback)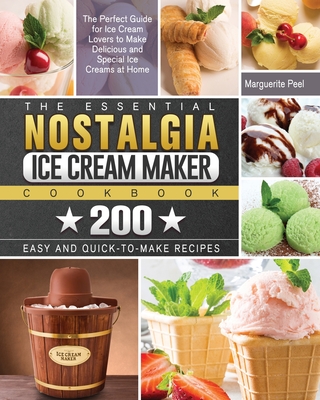 $22.48
Not currently available - email or call for details
Description
---
The Perfect Guide for the Ice Cream Maker. This expansive recipe book can meet any homemade ice cream machine.
This Ultimate Nostalgia Ice Cream Maker Cookbook will be your complete quick-start guide to make homemade frozen desserts with 200 delicious & easy-to-make recipes, with this cookbook, your family will enjoy yummy ice creams without waiting in long lines
Once you've perfected your craft, experiment with new flavors or even turn your new hobby into a small business to earn some extra cash No matter how you scoop it, your friends and family will fall in love with all your homemade frozen treats.
Anyone who wishes to rediscover the good old days of homemade ice cream will want to have this informative, recipe-rich guide to ice cream making.