Diversity And Inclusion in The Organizations: How To Promote Equality in The Workplace And Benefit From It (Paperback)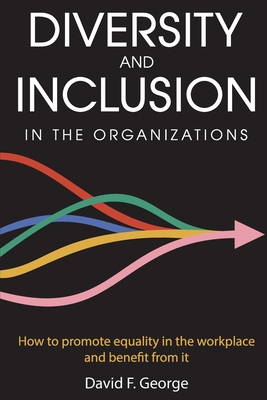 $21.99
Usually arrives at our store in 2-8 business days.
Description
---
★ WOULD YOU LIKE TO LIVE IN A WORLD WHERE NO ONE FEELS DISCRIMINATED OR MARGINALIZED?
★ WOULD YOU LIKE TO GO TO WORK EVERY DAY AND FEEL TREATED LIKE OTHERS AND PROPERLY VALUED?
★ IF YOU DEAL WITH HUMAN RESOURCES OR IF YOU ARE AN ENTREPRENEUR YOU CERTAINLY HAVE AN INTEREST IN CREATING AN EFFICIENT, PRODUCTIVE WORK ENVIRONMENT, WHERE EVERYONE GIVES THE BEST
★ HAVE YOU EVER THOUGHT THAT INVESTING IN DIVERSITY AND INCLUSION CAN BRING YOU MORE BENEFITS THAN YOU EXPECT?
★ AND, IF YOU ARE AN EMPLOYEE, DO YOU KNOW THAT YOU CAN DO A LOT INDIVIDUALLY TO BREAK DOWN PREJUDICES AND CONTRIBUTE TO A BETTER WORKPLACE?
THIS BOOK OFFERS THE TOOLS TO ACHIEVE ALL OF THESE GOALS
The solid base of every organization is its employees.
This is where the role of human resource professionals commences. To make their organization a force to reckon with, they need to recruit different candidates who are diverse in their cultural heritage, caste, sex, and even social-economic status.
Once you have various groups of employees in your organization, it leads to a diversified workforce which can provide a powerful arsenal for growth opportunities in an organization.
Remember, by having a diverse workforce you can have people with different backgrounds who can share their individual experiences
These experiences can pave way for powerful workforce.
This book has been written with the perspective of providing you with practical illustrations of the problems faced by organizations when they are not diversified.
In Diversity And Inclusion In The Organizations
✓ David F. George highlights real-life case studies which will help you understand the need for a diversified workforce in today's organization.Using the case studies as a cue, you can gain useful insights into various initiatives that an organization needs to take to inculcate the diversity.
✓ He discusses how organizations can make their workforce more effective by providing a conducive environment to employees with a diverse background.This book proved to be a catalyst for all the leaders who want to invest in diversity and inclusion in their organization using the HRM best practices.
✓ Davide F. George, with his long experience as Change Agent in many companies, identified the main causes of Diversity and Inclusion problems within their organizations. After many years of deep dive in the most successful companies structures, he figured out that, the more the workplace is various, the more the company is active, innovating and competitive.
David also fully understood what are the main obstacles that companies encounter when they have to structure an integration process.
The initial resistance to change is part of the natural process of transformation, but without the right tools the risk of retreating is very high. This can frustrate efforts and not create real benefits.
Many books have been written on this subject but only the book by David F. George fully delves into the dark world of prejudice and the pitfalls it presents in every day life at workplace.