The Ultimate Traeger Smoker Cookbook: The Classic Traeger Smoker Guide with 500 Easy, Vibrant & Mouthwatering Recipes To Amaze Friends And Family (Hardcover)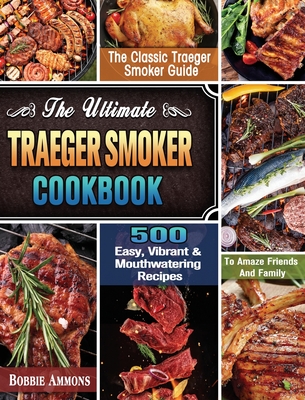 $33.56
Email or call for availability
Description
---
Looking for inspiration for your next meal?
This book explains everything you need to know-picking the right pellet flavors, maximizing the potential of your smoker-grill, and mastering cold-smoke and slow-roast techniques.
This book will help professionally smoke a variety of food, including vegetable, beef, pork, lamb, chicken, desserts, snacks fish & seafoods. Whether you are a beginner meat smoker or looking to go beyond the basics, the book gives you the tools and tips you need to start that perfectly smoked meat.
The Ultimate Traeger Smoker Cookbook serves up spectacularly delicious dishes, including:
● Poultry Recipes;
● Fish and Seafood Recipes;
● Beef, Pork & Lamb Recipes;
● Vegetable & Vegetarian Recipes;
● Other Favorite Recipes.....
Get a copy of this great Traeger Smoker Cookbook and enjoy your life once and for all.