Best Crock Pot Pressure Cooker Cookbook for Beginners: Perfect Guide with Healthy, Simple and Mouth-Watering Recipes for the Novice to Keep Fit and St (Hardcover)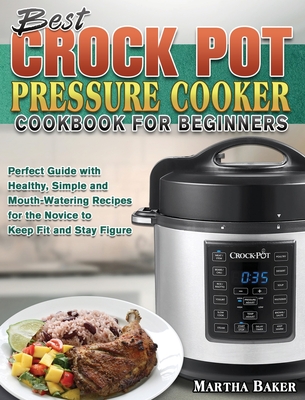 $33.11
Not currently available - email or call for details
Description
---
This cookbook contains a wide variety of simple and delicious recipes for your Crock Pot Express Multicooker and will give you all the information about how to get the most out of it.
Recipes are listed step by step in a clear and understandable manner.
Effortless and yummy recipes for your Crock Pot Express Pressure Cooker
Detailed ingredient lists and precise cooking times so each dish turns out perfect.
Easy to find and tasty Ingredients for no-fuss meals
Easy-to-follow steps to make cooking sound like a child's play - funny and carefree
This complete cookbook will take care of your cooking worries once and for all. It will guide you in the best possible way to use your Cooking Pot, either as a slow cooker or as a quick and versatile electric pressure cooker.
Eating is meant to be a shared experience and is a great time for family members to catch up with each other's day. A good meal gets them to the dinner table every time. Start cooking today