Prosper mE: The 35 Universal Laws to Make Money Work for You (Large Print / Paperback)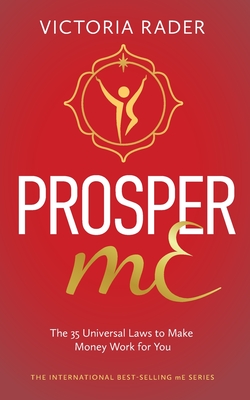 $35.00

Usually arrives at our store in 5-14 business days.
Description
---
We all desire wealth and abundance, but do we have the tools to create it in our lives? Do we have the essential knowledge and skills to transform our lives from mundane to miraculous?
Prosper mE is the gift that keeps on giving; with 35 Universal Laws containing insightful, practical steps to help you prosper in every area of your life with ease; this book will soon become your 'go to' guide to creating your most prosperous life. You will learn how to manage your finances for optimum results, how to lean in and receive inspired inner knowing and guidance to success, plus gain unparalleled knowledge that will give you the keys you need to thrive in your day-to-day life.
Tap into a power of abundance that will give you the tools you need to break free from the limiting beliefs within you and step into the incomparable wonder of living the life you have always dreamed of having.
Obtaining inner peace and prosperity through wealth and wisdom are two of the most desired traits that humankind searches for; Prosper mE gives you both. Start your profound journey today toward igniting your success, creating your abundance, and embracing your newfound life filled with riches of every kind, in every possible way.