The Reverie (Warhammer Horror) (Paperback)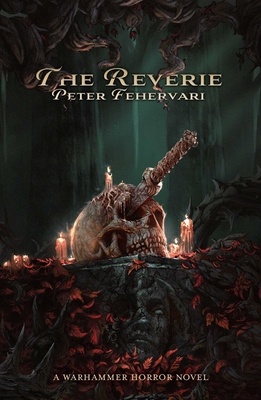 $16.00
Email or call for availability
Description
---
Fantastic Warhammer Horror title set in the 41st Millennium.

Exalting war and art in harmony, the warrior-artisans of the Angels Resplendent have forged a radiant haven amidst a blighted galaxy. But an ancient sin stains their honour – a wound in their world that will never heal. Ignorant souls would call it a forest, but those who watch over it know better.



Nothing natural grows in the Reverie's snow-swept glades or wanders amongst the unnatural things that do, save for the intruders who trespass on its pain. Some seek revelation or redemption, others dream of winning a place amongst the Resplendent, but all come because they must.



Three travellers are drawn into the conspiracy that wards the wound – a knight haunted by his lost humanity, an aging poet who refuses to go gently into the night and a scholar who yearns to redeem mankind. All must face their shadows in the Reverie, but only one shall gaze upon its heart, where a deeper darkness beats.


About the Author
---
Peter Fehervari is the author of the Warhammer 40,000 novels Requiem Infernal, Cult of the Spiral Dawn and Fire Caste, as well as the novella Fire and Ice from the Shas'o anthology. He has also written many short stories for Black Library, including the T'au-themed 'Out Caste' and 'A Sanctuary of Wyrms', the latter of which appeared in the anthology Deathwatch: Xenos Hunters. He also wrote 'Nightfall', which was in the Heroes of the Space Marines anthology, and 'The Crown of Thorns'. He lives and works in London.