Walker Finds a Way: Running Into the Adult World with Autism (Hardcover)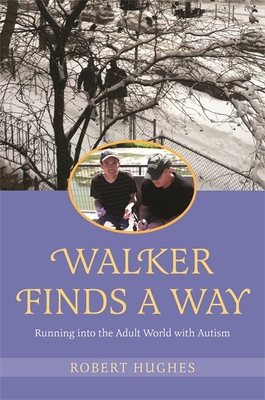 List Price: $27.95
Our Price: $25.00
(Save: $2.95 11%)
Description
---
Most people would describe Walker Hughes as warm, enthusiastic and charismatic - even if he doesn't say very much. But after several happy years living in a group home, Walker descended into a deep unhappiness, and his parents were told that their son with low-functioning autism was 'unmanageable' and a danger to others. Where did it all go wrong?
From the author of Running with Walker, this witty and touching memoir tells a story of crisis and recovery of a young man with low-functioning autism. Battling miscommunication, misinterpreted behaviour and a lack of appropriate services, Walker and his parents' resilience shines through, providing a much-needed portrayal about what life is like for adults with low-functioning autism, and how we can understand the complex personalities of people with communication difficulties.
About the Author
---
Robert Hughes is the author of Running with Walker: A Memoir, also published by JKP. His articles have appeared in Newsweek, the Chicago Tribune, the Chicago Sun-Times, Parents Magazine, and Chicago Magazine, and he has contributed commentary to WBEZ, Chicago Public Radio. He holds a Ph.D. in English literature from Northwestern University and taught writing at Truman College, City Colleges of Chicago. He lives with his family in Chicago.