Batman: The Imposter (Hardcover)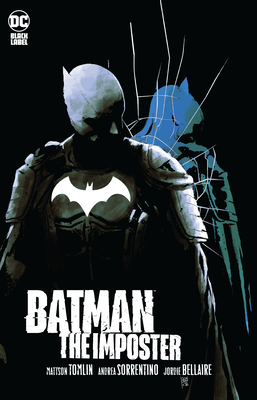 $29.99
Not currently available - email or call for details
Description
---
A unique new vision of Gotham, built to be the logical next step for fans of the 2022 film THE BATMAN!

Bruce Wayne's mission as the Batman has only been underway for a year or so, but he can tell he's making a difference in this city. Unfortunately, he's made some powerful enemies–and not just among the colorful maniacs called "super-villains." All the traditional power brokers of Gotham resent the disruption the Batman has brought to town… and it seems one of them has a plan to neutralize him. There's a second Batman haunting Gotham's rooftops and alleys–and this one has no qualms about murdering criminals, live and on tape. With the entire might of the Gotham City Police Department and Gotham's rich and powerful coming down on his head, Batman must find this imposter and somehow clear his name…but how can you prove your innocence from behind a mask?

Mattson Tomlin–creator of the hit Netflix series Project Power and director of the upcoming Mother/Android–has teamed up with Eisner-winning suspense and horror artist Andrea Sorrentino (JOKER: KILLER SMILE, Gideon Falls) to create a wholly new version of Gotham City, informed by grim reality, where every punch leaves a broken bone and every action has consequences far, far beyond Batman's imagination!
About the Author
---
Mattson Tomlin was born in Romania during its revolution and was quickly adopted into the U.S. After receiving his master's in directing from the American Film Institute, he began a career in screenwriting and has appeared on the annual Black List six times in the past four years. Some of his other projects include Project Power (Netflix, directed by Henry Joost and Ariel Schulman), Fear Agent (Sony Television, directed by David Sandberg), Little Fish (directed by Chad Hartigan), which is currently in post-production.