In Code (Paperback)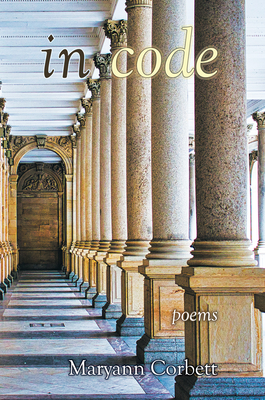 $19.95
Usually arrives at our store in 2-8 business days.
Description
---
Poetry. IN CODE was born out of Maryann Corbett's years of work for the Minnesota Legislature, with a nonpartisan office that mandated that she maintain a public silence about politics. In poems that go from elegiac to fiery to funny, she examines behind-the-scenes legislative labor and the people who do it, the tensions of working for government in a climate hostile to government, and the buildings and grounds that put a beautiful face on a history full of ambiguities. This well-honed collection, Corbett's fifth, reflects on doublespeak and public poses; on coworkers and commutes; on legalese, courts, and elections; on news and history; and at last on retirement--through poems masterfully deployed in a dazzling array of forms: including the prose poem, the sonnet, the ghazal, the villanelle, and the canzone. Maryann Corbett is a candid, wistful, purposeful, and meditative poet in command of her craft.
Of her years working for the Minnesota Legislature, Maryann Corbett writes in Rattle: There was the frisson supplied by the constant presence of the media, the satisfaction of believing one's work served the public, the thrill of working with smart, motivated people, the pleasure of being surrounded by the striking buildings and gardens of the Capitol grounds, the sense of history. There was also the uncomfortable awareness that with every legislative session there are winners and losers, and that the same battles for justice are fought, and often lost, by the same people, year after year.
...an extraordinary poet.--Ned Balbo
...metrical poetry infused with gorgeous imagery and the vernacular of our scientized world.--Tony Barnstone
...accurate and delightful.--Richard Wilbur
...every section touches me and keeps calling me back.--Rhina P. Espaillat
...wit without meanness, warmth without sentimentality, and craft without pretension.--A.M. Juster
...one of the best-kept secrets of American poetry.--Geoffrey Brock
...poignant, perceptive, exquisitely formed poems . . . a poet to be genuinely grateful for.--Marilyn Taylor
...a poet of the first order.--Peter Campion
...a newborn Robert Frost, with a wicked eye for contemporary life.--Willis Barnstone
...a stunner.--Susan McLean