Broken Sun, Broken Moon (Paperback)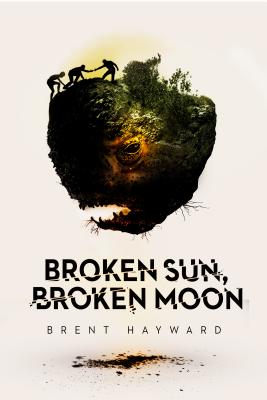 Not currently available
Special Order, Subject to Availability
Description
---
From the author of Filaria, The Fecund's Melancholy Daughter, and Head Full of Mountains comes Brent Hayward's debut short story collection, featuring ten stories spanning his career, plus two new, previously unpublished pieces, the novelette Lake of Dreams and the titular novella.
In Broken Sun, Broken Moon, the storm has passed but gravity is weak again. The scribe isn't feeling well. Houses in palmetto break apart and float away. Mechanisms behind the sun and the moon are breaking down. And now government men sail into town, from the capital, bringing with them a newborn perfect--the first in years. They're looking for the scribe, and they're not very happy.
In Lake of Dreams, George Triplehorn was passed over by rapture when it swept the planet. Dead people either stayed that way or got fed up with conditions and moved to the moon. Like the others left behind, George tried to muddle by, making a living with his new skills as an entertainer, but things just weren't the same. When Myron, his agent, doctor, and sometimes shrink, lands him a gig in Lake of Dreams, the largest lunar necropolis, George figures it might just be the ticket to boost a flagging career and maybe even get his life back on track. But he's never been to the moon before, his so-called skills are acting up, and he soon discovers that the dead are not his greatest fans.
This collection, like Brent Hayward's other works, breaks the boundaries of literary science fiction.
About the Author
---
Brent Hayward was born in London, England, grew up in Montreal, and currently lives with his family in Toronto. He is the author of three acclaimed novels, Filaria, The Fecund's Melancholy Daughter, and Head Full of Mountains, all available from CZP. His short fiction has appeared in various publications. By day, he works in the aerospace field. He can be reached through his website, brenthayward.com.