The Serpent and the Swan (Paperback)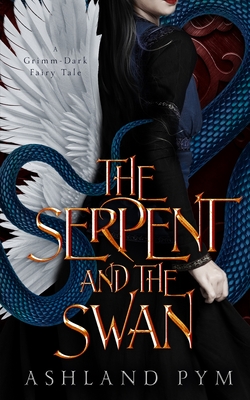 $6.99
Usually arrives at our store in 2-8 business days.
Description
---
Cygna, cursed with a swan's wing in place of one arm, is all that stands between her home and ruination. It is a quest her step-mother hopes she won't survive.
The kingdom is withering into a wasteland and a monster from the Underworld is making its march of destruction toward the castle. And at her coming of age, Cygna is afraid her father will force her to take the throne. Born to unconventional parentage, she is stuck between two worlds and a threat to anyone who won't suffer an inhuman girl's ascent to power. She has been told that something monstrous lurks inside her so many times that even she is starting to believe it. To prove her worth and her loyalty, and to save her family, she must travel into other worlds and fairy courts to challenge the Lindworm. It requires a descent into the Underworld where blood unlocks doors, magic rules, and the Fae King is under a curse of his own. No one expects her to return.
This novella is perfect for readers who wish 'grimdark' meant 'Grimm-dark, ' and for fans of Neil Gaiman, Erin Morgenstern, and Scandinavian fairy tales. Updated for the modern reader, it twists traditional fairy tale elements with a princess who is determined to save herself