Cash Uncomplicated: A New Mindset to Building Wealth (Paperback)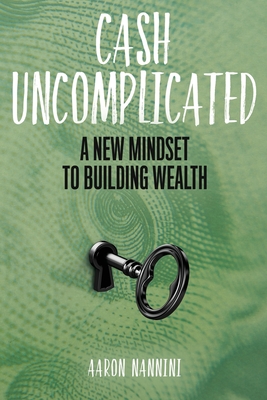 $19.49

Usually arrives at our store in 2-8 business days.
Description
---
Is paycheck-to-paycheck panic and unsuccessful monthly budgeting leaving you feeling empty and unsatisfied? Living a financial life that doesn't align with your values is an impossible way to build wealth.
Personal finance doesn't have to be complicated. Even if you're not a Wall Street millionaire, you can understand wealth management, adopt a growth mindset, and discover a financially independent life-before retirement
In Cash Uncomplicated, Aaron Nannini shows you that it's possible to achieve financial freedom and eliminate money worries with common sense principles, even if you've made mistakes in the past. Filled with reflective exercises and easy-to-follow foundational strategies for the everyday person, this is your guide to value-based money management, without complicated technical terms and jargon.
You'll discover:
The simple spending funnel tool to align your core values with finances and regain control without deprivation.
Smart investing and budgeting strategies to effortlessly pay yourself first-even with kids.
The two silent killers that can add up to tremendous costs and self-inflicted pay cuts.
Three clear strategies to reduce bad debt while leveraging assets for more passive income options
An easy short-term, medium-term, and long-term goal setting plan to implement now.
Stop making financial decisions on other people's terms. If you want to achieve financial harmony and eliminate your money worries, it's time to get focused and intentional with your money.
Get Cash Uncomplicated and start creating financial clarity for a better life today