Winning Political Debates: Proven Techniques for Success (Hardcover)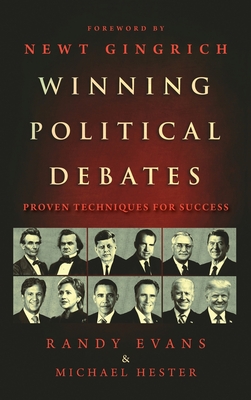 $24.99

Usually arrives at our store in 5-14 business days.
Description
---
This book is written for those who want to learn how to win political debates-for the candidates and campaign teams trying to optimize their electoral chances; for the consultants searching for best practices that they can peddle to candidates; for the political junkies who are always excited to learn more about the inner workings of political campaigns; and, yes, even for the "ordinary" citizens who would like to learn more about why candidates do what they do on stage. After reading this book, you will think of political debates differently than you ever have before.
A detailed account of the best practices for successful navigation of political debates is presented, breaking down what candidates should (and should not) do in debates, as well as what campaign teams should consider when negotiating logistical details with debate hosts, media outlets, and the opposition. Examples from actual debates is used to illustrate points and validate the accuracy of the advice being given.