Nina's Whisper: A Graphic Narrative (Paperback)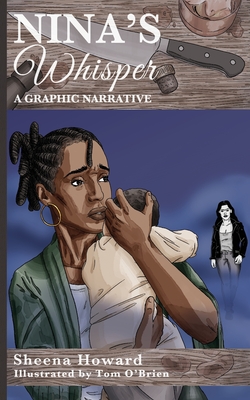 $17.24

Usually arrives at our store in 5-14 business days.
Description
---
Nina's Whisper: A Graphic Narrative is a psychological thriller fueled by love, lust, trauma, survival and triumph in the tradition of Carmen Machado's, In The Dream House.
"Masterfully written" -Darryl Stephens
"This book promises to haunt, anger, console, and ultimately inspire anyone who opens it." -Marc Lamont Hill There's no such thing as perfect love.
Nina Chandler knows this to be true. Even so, love is the one thing missing from her almost perfect life. With a medical degree and new house, she's worked hard to twist and tug her dreams into reality. But with her twenties almost over, it sometimes feels like she slept through the party and woke up to find everyone gone.
When a young woman cannonballs into Nina's world, she's a big, bold example of everything Nina isn't. Page, with her edgy personality and free spirit is...perfect. Nina struggles to understand why someone so effervescent would be drawn into her small, suburban life, but her insecurity fades before the glory of Page's adulation.
Of course, there's no such thing as perfect love.Nina tells herself that, when small red flags rise and fall. A moment of pure, selfish recklessness. A sharp word, a bone-cold look. But if there's one thing Nina has always been good at, it's hushing the voices of doubt that get between her and her ambitions-until those dreams start to spin out of control, and become a nightmare she can't wake up from.