The House of the Scorpion: Special Edition (Paperback)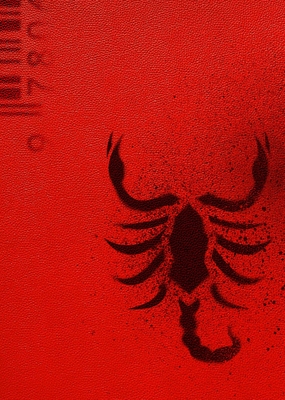 $12.99
Not currently available - email or call for details
Description
---
With this deluxe collectible paperback edition, rediscover the National Book Award, Newbery Honor, and Printz Honor–winning modern classic about what it means to be human.

Matt Alacrán wasn't born. He was harvested.

His DNA came from El Patrón, the drug-lord ruler of the country of Opium. Most people hate and fear clones like Matt—except for El Patrón. El Patrón loves Matt as he loves himself, because Matt is himself.

As Matt struggles to understand his existence, he is threatened by a sinister cast of characters, and realizes escape is his only chance to survive. But escape from the Alacrán Estate is no guarantee of freedom.
About the Author
---
Nancy Farmer has written three Newbery Honor books: The Ear, the Eye and the Arm; A Girl Named Disaster; and The House of the Scorpion, which also won the National Book Award and the Printz Honor. Other books include The Lord of Opium, The Sea of Trolls, The Land of the Silver Apples, The Islands of the Blessed, Do You Know Me, The Warm Place, and three picture books for young children. She grew up on the Arizona-Mexico border and now lives with her family in the Chiricahua Mountains of Arizona.
Praise For…
---
International Bestseller

National Book Award Winner

ALA Newbery Honor

ALA Printz Honor

"It is a pleasure to read science fiction that's full of warm, strong characters—people who are really fond of one another, children who are ignorant and vulnerable, powerful evildoers whom one can pity, good people who make mistakes. It's a pleasure to read science fiction that doesn't rely on violence as the solution to complex problems of right and wrong. It's a pleasure to read The House of the Scorpion!"
— Ursula K. LeGuin

"Fabulous."
— Diana Wynne Jones

"Strong, rough, exciting reading."
— Chicago Tribune

"A story rich in twists and tangles, heroes and heroines . . . and often dazzlingly beautiful descriptive prose."
— The Boston Globe

* "Farmer's novel . . . hits close to home, raising questions of what it means to be human, what is the value of life, and what are the responsibilities of a society. Readers will be hooked from the first page."
— Publishers Weekly, starred review

* "Powerful [and] ultimately hopeful. . . . A remarkable coming-of-age story."
— Booklist, starred review

* "An inspiring tale of friendship, survival, hope, and transcendence."
— Kirkus, starred review

"Mind-expanding fiction for older teens that also works for adults."
— USA Today