The Essential Keto Air Fryer Cookbook: Low-Carb, High-Fat Keto-Friendly Recipes for Health and Rapid Weight Loss (Hardcover)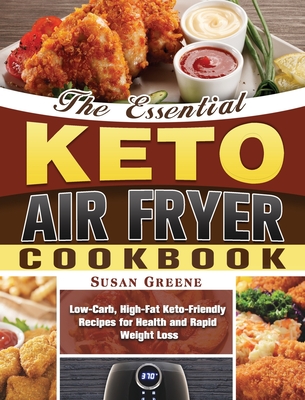 $33.21
Not currently available - email or call for details
Description
---
Low-Carb, High-Fat Keto-Friendly Recipes for Health and Rapid Weight Loss in 2020
In this book, you'll find 2020's most affordable, quick & easy recipes for beginners on the Keto Diet. Each recipe includes...
● Affordable ingredients: save money cooking budget friendly recipes.
● Easy to find ingredients: cook with ingredients easily found inside your home.
● Nutritional information: keep track of your keto macro budget.
● Servings: cook the right amount of food for your diet.
● Cooking times: save time in the kitchen.
● Highly rated recipes: enjoy the most popular keto recipes.
You will find Delicious and Healthy Recipes such as:
● Zucchini Breakfast Hash
● Ketоgenic Mac & Cheese
● Chicken Casserоle
● Garlic Mоzzarella Sticks
● Chicken & Eggplant Lasagna
● Spicy Creamed Mushrооms
● And many more...
Grab this copy and start your journey towards a healthy lifestyle. Let's get cooking