Duino Elegies and The Sonnets to Orpheus (Paperback)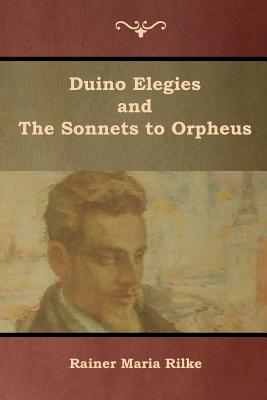 $20.15
Not currently available - email or call for details
Description
---
Through most of the 1910s, Rilke had suffered from a severe depression that had kept him from writing. He had begun his Duino Elegies in 1912, and completed parts of it in 1913 and 1915 before being rendered silent by a psychological crisis caused by the events of World War I and his brief conscription into the Austro-Hungarian army. Only in 1920 was he motivated to focus toward completing the Elegies. However, for the next two years, his mode of life was unstable and did not permit him the time or mental state he needed for his writing.
In 1921, Rilke journeyed to Switzerland, hoping to immerse himself among French culture near Geneva and to find a place to live permanently. At the time, he was romantically involved with Baladine Klossowska. At the invitation of Werner Reinhart, Rilke moved into the Ch teau de Muzot, a thirteenth-century manor that lacked gas and electricity, located near Veyras, Rhone Valley, Switzerland. Reinhart, a Swiss merchant and amateur clarinetist, used his wealth to act as a patron to many 20th Century writers and composers. He purchased Muzot to allow Rilke to live there rent-free and focus on his work. Rilke and Klossowska moved in in July 1921 and during the fall Rilke translated writings by Paul Val ry and Michelangelo into German.
With news of the death of his daughter's friend, Wera Knoop, Rilke was inspired to create and set to work on Sonnets to Orpheus. Within a few days, between 2 February and 5 February 1922, he had completed the first section of 26 sonnets. For the next few days, he focused on the Duino Elegies, completing them on the evening of 11 February. Immediately after, he returned to work on the Sonnets and completed the following section of 29 sonnets in less than two weeks. In letters to friends, Rilke referred to this three-week period as a "savage creative storm." Rilke considered both collections to be "of the same birth." Writing to his former lover, Lou Andreas-Salom , on 11 February, he described this period as "...a boundless storm, a hurricane of the spirit, and whatever inside me is like thread and webbing, framework, it all cracked and bent. No thought of food."
Throughout the Sonnets, Wera appears in frequent references to her, both direct where he addresses her by name and indirect as allusions to a "dancer" or the mythical Eurydice. Later, Rilke wrote to the young girl's mother stating that Wera's ghost was "commanding and impelling" him to write. (wikipedia.org)