It's Okay to Be White: The Best of Greg Johnson (Paperback)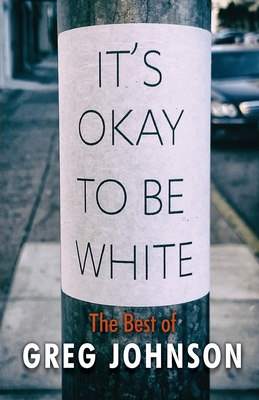 Not currently available
Usually arrives at our store in 2-8 business days.
Description
---
Greg Johnson is one of the most controversial and censored writers of our time. His books have been banned from 80% of the global book market. His message has been deemed so dangerous to globalist elites that he has been deplatformed by YouTube and Facebook, stalked and harassed by violent thugs, jailed and deported by the Norwegian government, and economically strangled by banks and payment processors.
Isn't it time you learned why? What is the message that politicians, bankers, and Silicon Valley oligarchs are teaming up to suppress?
It's Okay to Be White is an ideal introduction to Greg Johnson's writings on race, ethnicity, and politics. It collects twenty-two of his most important essays from his earlier books. It also includes two essays that have not yet appeared in print. "The Very Idea of White Privilege" is the speech that Greg Johnson was supposed to give in Oslo in November of 2019. To prevent him from speaking, he was arrested and deported by the Norwegian government. The title essay, "It's Okay to Be White," explains why the global establishment is hellbent on suppressing even the most innocuous pro-white messages.
Defy the censors. Defy the herd. Read It's Okay to Be White.