Conquer Anxiety Workbook for Teens: Find Peace from Worry, Panic, Fear, and Phobias (Paperback)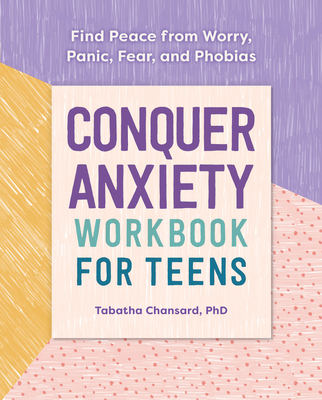 $17.99
Usually arrives at our store in 2-8 business days.
Description
---
Stop anxiety from running your life. Discover practical, positive strategies to help tackle your triggers and overcome stress (for teens 13 and up).
First of all, anxiety is normal. Everybody experiences anxiety, and it can be a difficult emotion to manage, especially with the added stresses caused by school, your parents, and even your friends. But you have the strength to handle it―you just need the right tools. The mental health exercises in this workbook teach teens effective techniques to help stop anxiety in its tracks by:
Understanding your anxiety-Get to the root causes of general and social anxiety, along with panic attacks and phobias.
Mastering your triggers-Discover mind and body exercises you can do in the moment to deal with stressful situations, as well as the dos and don'ts of coping.
Finding your calm-Use time-tested, cognitive behavioral therapy techniques and mindfulness practices to manage anxious thoughts and feelings.
Practicing with purpose-Work through real scenarios you might face at school, at home, or with friends. You can also read comments from other teens who have experienced the same situations.
Creating content just for you-Inside this workbook is a safe space to write and work through your feelings with insightful questions, thoughtful exercises, and self-examining quizzes.
With the tools and exercises in Conquer Anxiety Workbook for Teens, you will have the power to deal with any situation.