Show Up For Your Life: What the Girl You'll Be Tomorrow Wants You to Know Today (CD-Audio)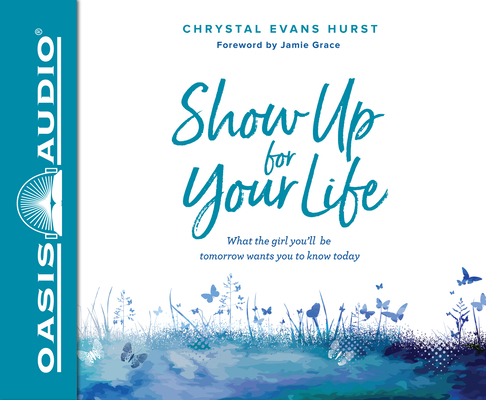 $30.79
Not currently available - email or call for details
Description
---
From popular author Chrystal Evans Hurst comes Show Up for Your Life, a topical YA book that empowers readers and reminds individuals who they are in God's eyes. Chrystal keeps it real, exploring the daily ups and downs of life as a young adult today. Readers will discover how to shift their focus from everyday moments gone wrong to a mindset that celebrates the simple yet beautiful things in life. Chrystal's conversational tone, honesty, and humble wisdom make this book perfect for YA readers who seek to be all God intended them to be while living a positive, impactful life.
Show Up for Your Life: What the Girl You'll Be Tomorrow Wants You to Know Today includes stories from Chrystal's adventuresome life geared specifically for readers 13 and up, and touches on content related to the #1 adult nonfiction bestseller She's Still There.
About the Author
---
Chrystal Evans Hurst co-authored the best-selling book, Kingdom Woman, with her father Dr. Tony Evans. She reaches a wide audience speaking at conferences, sharing on her blog, Chrystal's Chronicles, writing for Proverbs 31 Ministries, and by teaching and leading women in her home church. As the COO (Chief Operating Officer) of the Hurst household, she is a dedicated wife to Jessie and mother of five. Chrystal lives just outside of Dallas, Texas.