Saving Money: The Top 100 Best Ways To Save Your Money And To Spend Your Money Wisely (Large Print / Hardcover)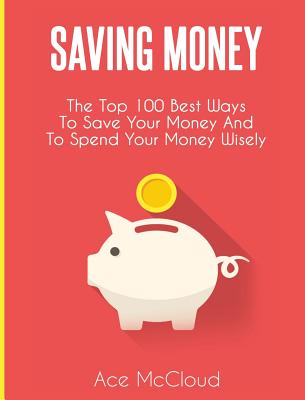 $23.99

Usually arrives at our store in 5-14 business days.
Description
---
Would you love to look at your savings account and see lots of money in there?
Whether you want to (1) wipe out your debt, (2) start making your money work for you, or (3) have powerful financial reserves, this book will teach you everything you need to know.
Money is a powerful tool.
In this book you will discover what you need to do to live a successful, happy, and fulfilling life free from the constant worry of how to meet bills, pay loans, and address other financial obligations Discover an incredible variety of strategies, ideas, and lifestyle choices you can utilize to save money and wisely use what you have
Discover how to become debt-free.
Use proven strategies to become financially free Hundreds of thousands of other people have already successfully followed these time tested tactics with great success. They have regained control of their finances. Now you can do the same, following the step-by-step instructions provided in this book.
Invest wisely.
Beyond investing in yourself, there are many ways to grow your finances. You may feel overwhelmed by the sheer number of options, but that is where this book comes in. Within, you will find descriptions of multiple strategies for wealth-building, including the strengths and vulnerabilities of each. In the end, you will have all the information you need in order to make intelligent choices in investments and other money making options.
Plan well.
Whether you need just a few tips or want a full-fledged plan of action, this book can help you greatly increase your overall net worth. Learn practical planning tactics that can help you gain control of your finances and then manage them well into the future.
What Will You Discover About Saving Money?
How to make the best investment of all time... in yourself.
The best habits for increasing wealth.
The different types of investing and how to start.
Debt-reduction strategies.
A world of ways you can save money on your monthly expenses.
You Will Also Learn:
How to set financial goals that motivate you.
Tips for investing your money.
How to make your money work for you.
Tactics that will keep you motivated and focused on your financial goals.
Life is so much better when you are worry free with lots of money in your savings account.
Take control of your financial future: Buy It Now