Instrument Flying Handbook: Revised Edition (Paperback)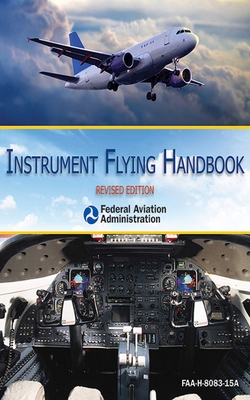 $27.45
Not currently available - email or call for details
Description
---
The Federal Aviation Administration's
Instrument Flying Handbook
provides pilots, student pilots, aviation instructors, and controllers with the knowledge and skills required to operate an aircraft in instrument meteorological conditions.
This up-to-date edition is illustrated with full-color graphics and photographs and covers topics such as basic atmospheric science, the air traffic control system, spatial disorientation and optical illusions, flight support systems, and emergency responses. The book's two appendixes contain information on clearance shorthand and an instrument training lesson guide. Readers will also find a handy glossary and index.
Since many questions on FAA exams are taken directly from the information presented in this text, the
Instrument Flying Handbook
is a great study guide for potential pilots looking for certification and a perfect gift for any aircraft or aeronautical buff.
Additional topics included throughout this text include:
Ground-based radar navigation
Approaches to civil airports
Flying and landing in difficult weather conditions
Aircraft system malfunctions
Airspace classification
Differential global positioning systems
And many more!
About the Author
---
The Federal Aviation Administration is the national aviation authority of the United States. It regulates and oversees the aviation industry, pilot licensing, and airspace with the goal of providing "the safest, most efficient aerospace system in the world."