Research Papers: 101 Ways to Make Your Work Stand Out (Paperback)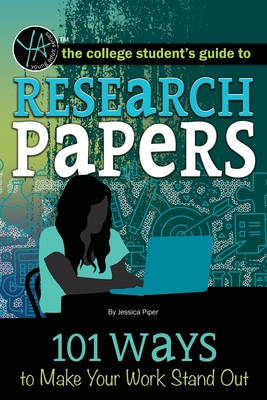 $21.95

Usually arrives at our store in 5-14 business days.
Description
---
Millions of college students will compose hundreds of pages in their college career. Staring at a blank word processing document on your computer screen can be stressful and intimidating. It doesn't matter if you go to Harvard or your local community college; the process of writing a good research paper is equally as challenging. This complete guide will cover every possible topic you will face in the classroom. You will learn how to choose a topic, how to conduct research, how to go about writing the paper, and how to edit like a pro. We'll teach you how to take advantage of the library with tips on finding the best articles, books, and online sources. This comprehensive guide covers plagiarism, reaching word count without fluff, and different citation styles such as MLA and APA. Get your creative juices flowing with our list of prompts, and use our samples as a guide. This book gives you everything you need to be one page closer to that coveted 4.0 GPA.
About the Author
---
Atlantic Publishing is a small; independent publishing company based in Ocala; Florida. Founded over twenty years ago in the company president's garage; Atlantic Publishing has grown to become a renowned resource for non-fiction books. Today; over 450 titles are in print covering subjects such as small business; healthy living; management; finance; careers; and real estate. Atlantic Publishing prides itself on producing award winning; high-quality manuals that give readers up-to-date; pertinent information; real-world examples; and case studies with expert advice. Every book has resources; contact information; and websites of the products or companies discussed.