Oliver Sacks: The Last Interview and Other Conversations (The Last Interview Series) (Paperback)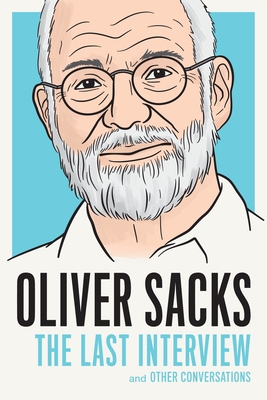 Not currently available
Special Order, Subject to Availability
Description
---
An extraordinary collection of interviews with the beloved doctor and author, whose research and books inspired generations of readers.

Oliver Sacks—called "the poet laureate of medicine" by the New York Times—illuminated the mysteries of the brain for a wide audience in a series of richly acclaimed books, including Awakenings and The Man Who Mistook His Wife for a Hat, and numerous New Yorker articles.

In this collection of interviews, Sacks is at his most candid and disarming, rich with insights about his life and work. Any reader of Sacks will find in this book an entirely new way of looking at a brilliant writer.
About the Author
---
Oliver Sacks was born in 1933 in London and was educated at Queen's College, Oxford. He completed his medical training at San Francisco's Mount Zion Hospital and UCLA before moving to New York, where he soon encountered the patients whom he would write about in his book Awakenings. Sacks spent almost fifty years working as a neurologist and wrote many books, including The Man Who Mistook His Wife for a Hat, Musicophilia, and Hallucinations, about the strange neurological predicaments and conditions of his patients. Over the years, he received many awards, including honors from the Guggenheim Foundation, the National Science Foundation, the American Academy of Arts and Letters, and the Royal College of Physicians. He died in 2015.
Praise For…
---
"Dr. Sacks conjures apparitions in language that has an easy, tactile magic . . . He illuminate[s] the complexities of the human brain and the mysteries of the human." —Michiko Kakutani, The New York Times

"It is rare, indeed, when such an expert is also a talented writer . . . It is remarkable to see the consistency of this literate, inquiring mind." —The Philadelphia Inquirer

"Amazing . . . Sacks's temperament . . . facilitates that extraordinary humanity, that loving curiosity about the experiences of other people, that near-magical ability to see how even the most seemingly devastating losses may be remedied by the mind's remarkable powers of compensation." —Bookforum