La Cuba Eterna Ayer, Hoy Y Mañana (Paperback)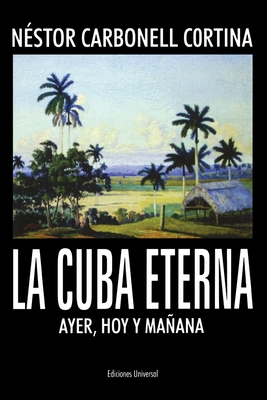 $47.94

Usually arrives at our store in 5-14 business days.
Description
---
En este libro el autor quiere rescatar la historia de Cuba y presentarla a los cubanos del presente y el futuro. Para que sientan el orgullo de los valores eternos de la naci n cubana, para que conozcan a los hombres que conquistaron la Independencia y crearon la Rep blica, para que sepan qui nes fueron la vanguardia del exilio cubano que ha creado una huella importante en Miami y otras ciudades de Estados Unidos y Am rica Latina. Toda esta historia la encontrar en las p ginas de este libro.
El autor es abogado, ensayista, orador, estudioso de la historia, alto ejecutivo de empresa, y militante en la lucha por la libertad de su patria. Naci en La Habana, Cuba; se gradu de Derecho en la Universidad de Villanueva y recibi una maestr a en Leyes (LL.M) en la Universidad de Harvard. Entre sus muchos libros y publicaciones figuran: El esp ritu de la Constituxci n de 1940; And the Ruissians Stayed; Por la Libertad de Cuba: una historia inconclusa; Grandes Debates de la Constituyente Cubana de 1940; La Cuba Eterna: Ayer, Hoy y Ma ana; and Luces y sombras de Cuba.
In this book the author wants to rescue the history of Cuba and present it to the Cubans of the present and the future. So that they feel the pride of the eternal values of the Cuban nation, so that they meet the men who conquered Independence and created the Republic, so that they know who were the vanguard of the Cuban exile that has created an important footprint in Miami and other cities of United States and Latin America. All this history you will find in the pages of this book.
The author was born in Havana, Cuba, were he graduated from the University of Villanueva's School of Law. He holds an LL.M degree in Law from Harvard University. He is a lawyer, essayist, public speaker, history scholar, business executive and militant in the fight for Cuba's freedom.