Skank (Lorimer SideStreets) (Paperback)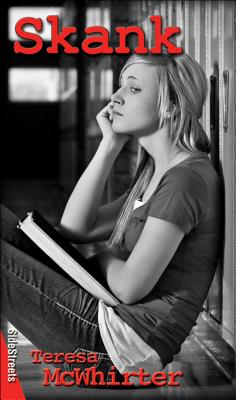 $11.69
Email or call for price.
Description
---
Ever since Ariel's mom has been too sick to work they've been moving to progressively lower income neighborhoods. Then they seem to hit rock bottom--Vancouver's downtown east side, Canada's poorest postal code. Here Ariel gets on the wrong side of a gang of tough girls at school after receiving unwanted attention from their boyfriends. Now she's stuck with a reputation and a label she doesn't know how to deal with.
About the Author
---
TERESA MCWHIRTER has written three novels as well as numerous short works for adults in publications such as Vice, Bust, and Geist. A graduate of the University of Victoria's Creative Writing Program, for the past few years Teresa has toured with a punk band and worked driving an ice cream truck and as a monster in the haunted house of an amusement park gathering material for her novels. She lives in Vancouver's east side.