My Love Will Never Leave You (Hardcover)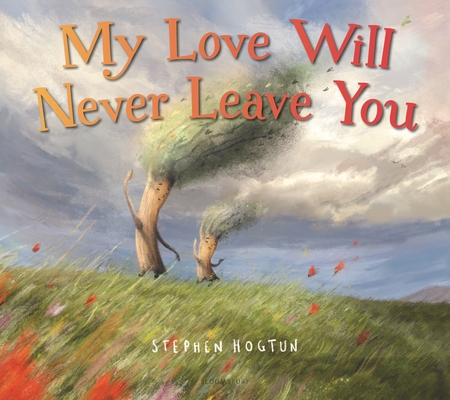 $17.99
Not currently available - email or call for details
Description
---
This gorgeously-illustrated debut picture book is a moving story about the way that love lasts even as the seasons change, perfect for fans of Benji Davies and Oliver Jeffers.

When a wise old tree takes a tiny sapling into his care, he teaches her all he knows: how to be gentle and kind to those around you, how to provide shelter and to share, how to be strong against the wind, but gentle enough to bend.

The old tree shows her the leaves that cover his branches: each one is a memory of the life he's led. Supported by his love, the young tree starts to grow leaves of her own. When winter comes, it's time for the old tree to say goodbye. But first, he teaches the little tree to hold tight to her beautiful memories of their time together-as long as she has her leaves, he will always be with her.

Filled with beautiful, radiant artwork, this moving picture book teaches us that the ones we love never truly leave us.
About the Author
---
Stephen Hogtun is a writer and artist who lives on the west coast of Norway with his partner, two children, and several rescue animals. His house sits on the edge of a beautiful fjord, and his artwork is inspired by the landscapes he sees from his window. This is his first picture book.
@stephenhogtun
Praise For…
---
"Touching, warm, and reassuring. . . . The luminous illustrations convey plenty of emotion and conjure a pervasive sense of dreaminess and wonder." —Shelf Awareness