The Science of Getting Rich (Paperback)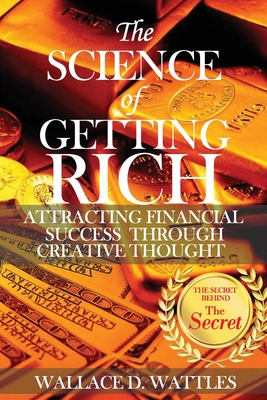 $6.73

Usually arrives at our store in 5-14 business days.
Description
---
The Science of Getting Rich: The Best Paperback Edition of The Science of Getting Rich
The Science of Getting Rich
is the classic guide to creating wealth through the Law of Attraction. First published in 1910, a hundred years later it inspired Rhonda Byrne's bestselling book and movie, The Secret.According to Wallace D. Wattles, "There is a science of getting rich, and it is an exact science, like algebra or arithmetic. There are certain laws which govern the process of acquiring riches; once these laws are learned and obeyed by any man, he will get rich with mathematical certainty."
The Science of Getting Rich
will guide you in developing a vision, strengthening willpower, cultivating gratitude, and receiving life's abundant gifts.What You'll Learn in this Book...
The Right to Be Rich
There is A Science of Getting Rich
Is Opportunity Monopolized?
The First Principle
Increasing Life
How Riches Come to You
Gratitude
Thinking in the Certain Way
How to Use the Will
Further Use of the Will
Acting in the Certain Way
Efficient Action
Getting into the Right Business
The Impression of Increase
The Advancing Man
Cautions & Concluding Observations.
This book is available in paperback.Scroll to the top of the page and select the buy now button.Discount For A Limited Time Only.