Across Black Spaces: Essays and Interviews from an American Philosopher (Paperback)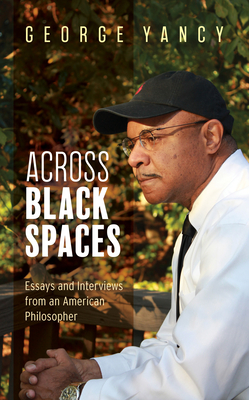 Not currently available
Usually arrives at our store in 2-8 business days.
Description
---
Across Black Spaces gathers and builds on a diverse array of essays and interviews by American philosopher and leading public intellectual George Yancy. Within this multidisciplinary framework are works from The New York Times, The Guardian, and other major media outlets which have drawn international acclaim for their spotlight on vicious racial tensions in American academia and society at large. With this collection of revised and updated works, Yancy engages a vast scope of social, political, historical, linguistic, and philosophical themes that together illustrate what it means to be Black in America. Four sections of the book engage, first, moral outrage at contemporary ethical crises; second, the search for identity and value of vulnerability; third, the history and present values of Black and Africana philosophy; and fourth, the essential role of African American language in understanding Black lived experience. Representing twenty years of persistent inquiry and advocacy, Across Black Spaces celebrates Yancy's undeniable importance in American intellectual progress and essential social change.
About the Author
---
George Yancy is the Samuel Candler Dobbs professor of philosophy at Emory University and a Montgomery Fellow at Dartmouth College. He is the author, editor, and coeditor of over 20 books and known for his national and international influential essays and interviews at the New York Times, "The Stone."