Lesbian (House of Romance #4) (Paperback)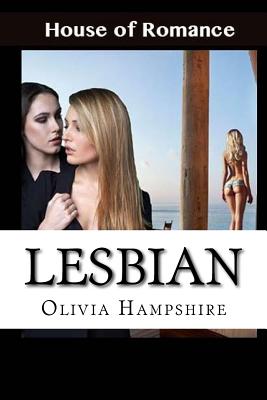 $11.60

Usually arrives at our store in 5-14 business days.
Other Books in Series
This is book number 4 in the House of Romance series.
Description
---
"I read a lot of Lesbian Romance and Lesbian Fiction. I had not heard of Olivia Hampshire before but the description looked ok. I thought I would give it a try. Many times I will search for House of Romance, for some reason that brings up stuff that I want. Searching for Lesbian Romance can be a bit overwhelming. Since my search, I have found and purchased many of Olivia Hampshire's books. She is very spicy." Kathleen Hope Lincoln, NE "This book just cracked me up the whole time I was reading. I have never, ever read a Lesbian Romance book that read like this. And when I finished, I had to look up Olivia Hampshire in Amazon and on Google to find out who this lady was and to find out where I could find more of her work. Now I am loaded up with House of Romance Books. I can't wait for more." Beverly James Chicago, Il "I am a doctor, a lesbian and I do breast implants, and I do a very good job. I would never have be-leaved I would have found a book like this. I am single and read much lesbian romance, I am always looking for or at love. Then, I found Olivia Hampshire and her House of Romance books. I am so happy because so many different kinds of people go there. I love these short stories between my operations at the office." Emma Sparks, MD San Francisco, CA Grace was dressed in a long flowing silk robe that was slightly opened to reveal a perfectly tan and lean body encased in a skimpy bikini. She and the similarly attired Claudia each took one of Charlotte's arms as they walked into the main atrium of the hotel so they could show her around the facility. Charlotte was shown the pool that overlooked the cliffs above the harbor and was excited to see the women wore little to nothing as they lounged about on the deck. The few men that were visible had thongs only, or were being guided about with blindfolds, gags, collars, whips and other tools of domination for those that desired that sort of thing. She noticed a gorgeous red head lounging in a bikini that left little to the imagination as she further surveyed the hotel guests. "Who's that gorgeous redhead over there?" Charlotte asked her hosts. "Oh my goodness, that's Cathy Blanco. You have to meet her Charlotte; she's here to relax after also experiencing quite a turbulent year, much as yourself," explained Claudia, "We'll leave the rest of the tour for later, let me introduce you." "Excuse me Cathy, I'd like to introduce you to our newest guest, Dr. Charlotte Koehler. She's here for a vacation and to perform a little plastic surgery," said Grace, the more ebullient of the two. Cathy took off her sunglasses to reveal the most beautiful emerald eyes that stood out against her fair skin coloring and thick, long red hair. And, she was a true redhead since she was lying naked with her snatch exposed and what little hair there was, was red. Her eyes ran up and down the tall, statuesque woman as if she were a lollipop and then ran the tip of her tongue around the edge of her full, pouty lips as she held out her hand in greeting. "I thought you and Charlotte would find you have much in common," suggested Claudia, "she too has ill parents that she lives with." "Pleased to meet you Cathy," she held out her hand in greeting as Cathy lightly touched her fingers and beckoned her to sit beside her. "Well, we'll leave you two to.