Poems About Birds (Hardcover)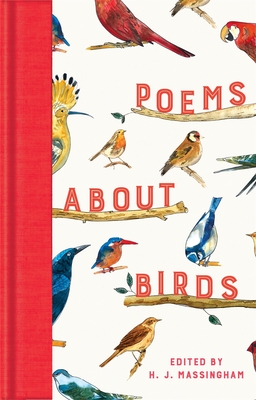 Description
---
Countless writers have been inspired by the beauty of birds – their colours, their easy flight, their lightness and softness, and the grace and whimsicality of their ways. Our literature, especially our poetry, is full of them.

Part of the Macmillan Collector's Library; a series of stunning, clothbound, pocket sized classics with gold foiled edges and ribbon markers. These beautiful books make perfect gifts or a treat for any book lover.

Spanning from the Middle Ages to the twentieth century, Poems About Birds captures the enticing lives of birds through the eyes of classic poets. From John Keats' 'Ode to a Nightingale' to Sylvia Lynd's 'The Return of the Goldfinches', and from Alfred Lord Tennyson's 'The Eagle' to William Wordsworth's 'To The Skylark', countless varieties of bird are celebrated here. This annotated edition of Poems About Birds selects the very best from H. J. Massingham's original collection which was first published in 1922.
About the Author
---
Harold John Massingham was born in 1888. He was brought up in London and worked in journalism before becoming a research assistant for University College, London, where he developed an interest in archeology and anthropology. He started publishing books in this area in the 1920s and by the 1930s his focus shifted to rural and country life. In 1937 he was involved in a serious accident that led to his leg being amputated and this restricted his ability to travel. He continued to write after his accident and became one of the prominent British ruralist writers of his time. After his death in 1952 a number of his tools and products of his craftsmanship were donated to the Museum of English Rural Life.