A Tale of Two Cities (Paperback)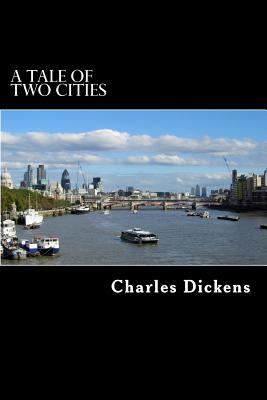 $21.84
Usually arrives at our store in 2-8 business days.
Description
---
A Tale of Two Cities (1859) is a novel by Charles Dickens, set in London and Paris before and during the French Revolution. With well over 200 million copies sold, it ranks among the most famous works in the history of fictional literature. The novel depicts the plight of the French peasantry demoralized by the French aristocracy in the years leading up to the revolution, the corresponding brutality demonstrated by the revolutionaries toward the former aristocrats in the early years of the revolution, and many unflattering social parallels with life in London during the same time period. It follows the lives of several protagonists through these events. The most notable are Charles Darnay and Sydney Carton. Darnay is a French once-aristocrat who falls victim to the indiscriminate wrath of the revolution despite his virtuous nature, and Carton is a dissipated British barrister who endeavours to redeem his ill-spent life out of his unrequited love for Darnay's wife, Lucie Manette.
About the Author
---
Charles John Huffam Dickens (7 February 1812 - 9 June 1870) was an English novelist, generally considered the greatest of the Victorian period. Dickens enjoyed a wider popularity and fame than had any previous author during his lifetime, and he remains popular, having been responsible for some of English literature's most iconic novels and characters.